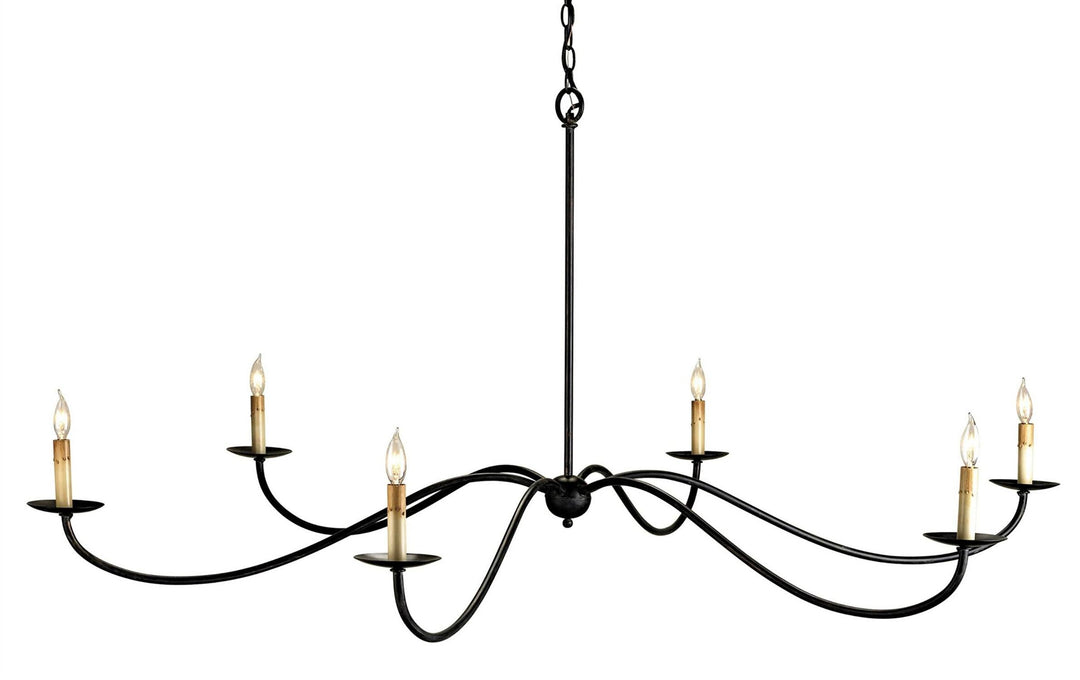 Saxon Black Chandelier
9267
The black version of the Saxon Chandelier reaches toward the outer edges of its circumference while simultaneously reaching back into the past and forward into the future. Its shape is a quintessential nod to a bygone era but its slender lines read as strikingly modern, due in part to its impressive size of 63 inches in diameter. The six-light chandelier has been treated to a Zanzibar black finish. We also offer this fixture in a silver Granello finish.
Finish: Zanzibar Black
Materials: Wrought Iron
Features: N/A
Dimensions: N/A" x N/A" x 29"
Weight: 11 lbs.
---
In Stock

Inventory on the way