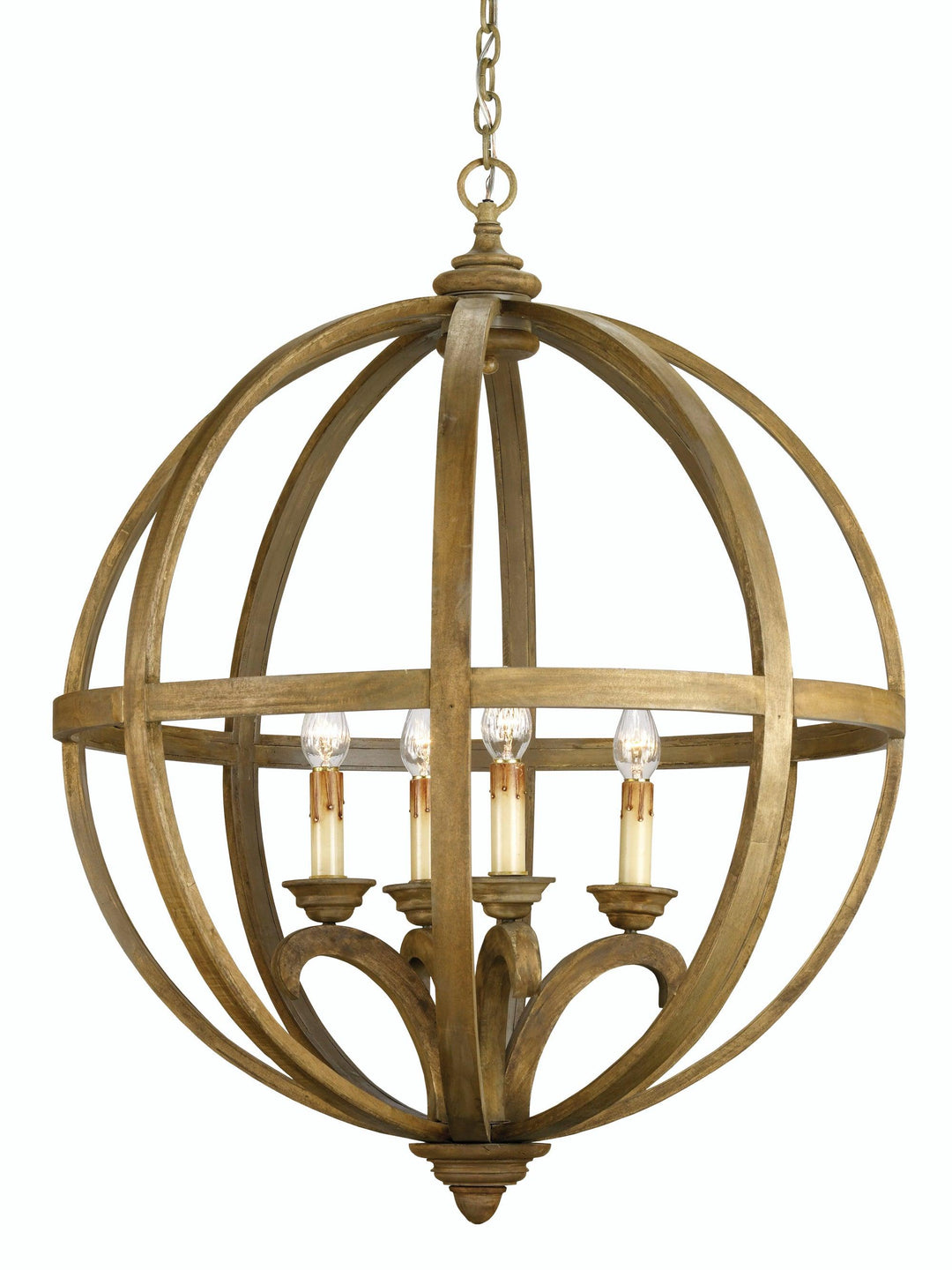 Axel Large Orb Chandelier
9015
---
In Stock

Inventory on the way
We can thank the ancient Greeks for the simple elegance of this larger version of our Axel Orb Chandelier, as its beauty stems from its Arcadian roots. This light fixture has a dramatic presence thanks to its size and its unique construction, which is made of a wrought iron frame onto which curved wooden slats are fastened. The bulbs are placed upon arcing perches that anchor the fixture and give it the illusion of convexity. The chestnut stain on the wood gives the four-light fixture an alluringly aged feel. There are a number of other fixtures in this family of lights.
Finish: Chestnut
Materials: Wrought Iron/Wood
Features: N/A
Dimensions: N/A" x N/A" x 41"
Weight: 29 lbs.