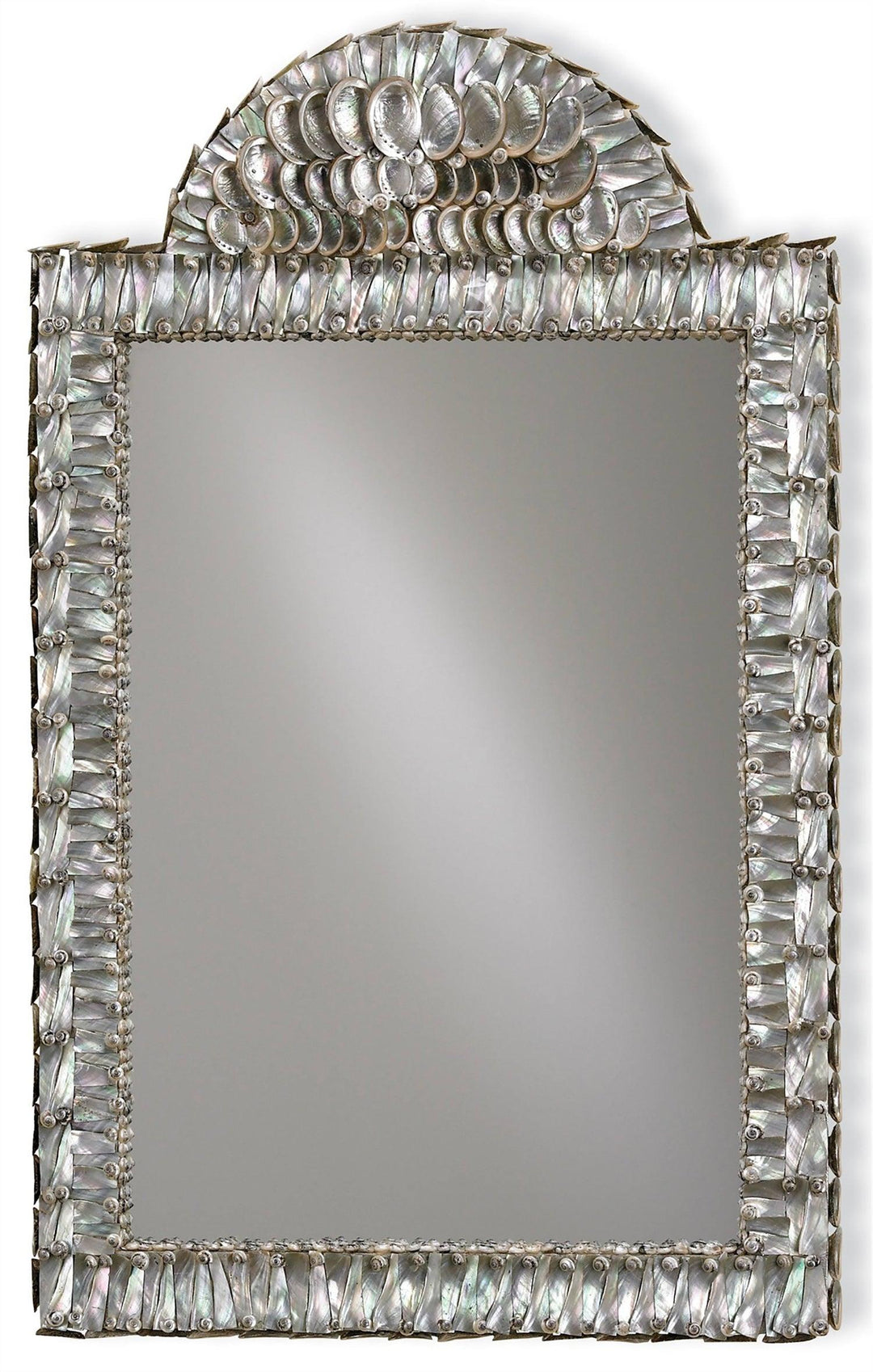 ---
In Stock

Inventory on the way
The ebullience of the Abalone shell makes the Abalone Mirror softly glow from its spot on the wall. Artisans place the whole shells and pieces of shell on the surface of the mirror to create the intricate composition that makes each of these differ slightly. The arched top on this decorative mirror adds a regal touch to this nautical nod to the sea snail that makes it more in tune with Hollywood glamour than with seaside casualness.
Finish: Natural/Mirror
Materials: Wood/Shell/Glass
Features: Metal Cleat for Hanging
Dimensions: 21" x 2" x 34"
Weight: 13 lbs.